We Need Your Durable Medical Equipment! - March 27, 2017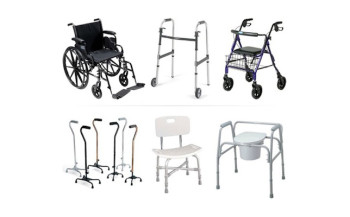 Do you have a manual wheelchair, bedside commode, toilet riser or transfer bench that is in good condition taking up space in your closet, storage unit, or garage? Dig it out and bring it to our Medical Equipment Center at 12340 Northup Way in Bellevue! Clean up your space and help someone in need!
Many people come to us for their medical equipment needs because they have no other way to obtain what they need. However, our inventory is running low and need your help so that we do not have to send people away empty-handed. Drop off your unused, unwanted medical equipment today and be a part of blessing those in need!