Volunteer Appreciation - April 25, 2017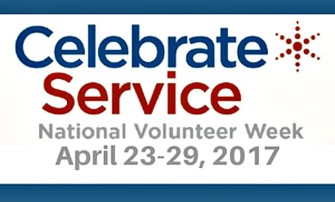 It is National Volunteer Week! Bridge is very grateful to our many volunteers for their invaluable contribution of time, energy, and talent to our programs for people with disabilities!
Last year alone, 611 volunteers gave 6,513 hours of service which is equivalent to $188,812 in contributions!
Thank you, volunteers, for the impact you have on our friends with disabilities, our community, and Bridge itself! We could not do this important work without you!