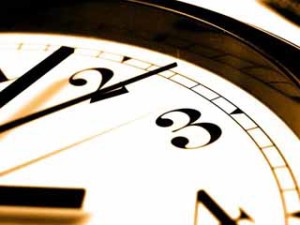 The Gift of Time
By Gerry Barney, Medical Equipment
A mother came in with her daughter and 3-year old son looking for a pediatric stroller. Her son had cerebral palsy and had outgrown his infant stroller. With the daughter acting as translator,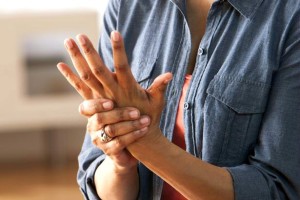 Margaret's Miracle
Margaret came to us in tears, collapsing on the seat of her walker after struggling through our doorway.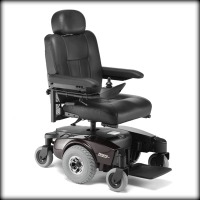 Expanding Lenora's World
Lenora, 62, was living with multiple sclerosis and came to our center in need of a power wheelchair. Her disease had progressed to the point that she could not walk distances much further than those inside her home.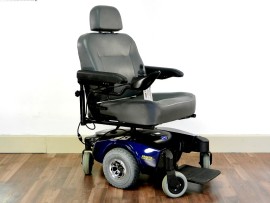 A Chair for Fred
By Gerry Barney, Medical Equipment
Fred and Erma came to us in need of a power wheelchair. He was 83 with both heart and kidney disease, going to kidney dialysis three times a week. Transporting him to his appointments was working a hardship on them as he did have the stamina to walk longer distances, such as from their car to his dialysis appointments. While Fred weighed approximately 160 pounds, Erma in her 80's as well, weighed less than 80 pounds! Consequently, she did not have enough strength to push him in a wheelchair.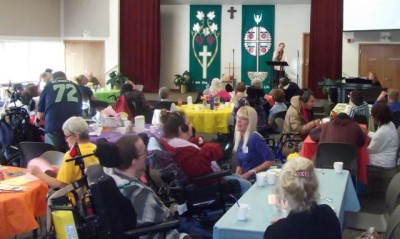 On Inclusion and Belonging
By Brenne Schario, Executive Director
I don't remember the last time we went to church together as a family. It must have been more than a decade.
Church is the vehicle that unites and binds us to Christ. These beautiful lyrics by John Talbot sum it up perfectly:
"One bread, one body, one Lord of all….
We are one body in this one Lord."
The family, of whatever size, is the fundamental building block of any faith community. When I was growing up, my family went to mass together, as did most other families in our parish (at least until the teenagers got driver licenses and started going solo to Saturday night service). It was there, that community was made visible and concrete, especially on holidays, which put us in our most charitable and festive moods. Weekly church was a stabilizing and grounding tradition that I looked forward to passing down when I started my own family halfway around the world from where I grew up.
My husband and I found ourselves blessed with three beautiful boys. Our family was off to a great start. But as with so many of the plans we lay out for ourselves, going to church as a family was not a given.