Equipment Request Form Directions
Having trouble filling out the Equipment Request Form?  Follow these steps:
Join our Guardianship Team!
Turn your passion into a career! With a heart for service, we support adults with intellectual and/or developmental disabilities who need assistance with their personal housing, finances and medical care.
Holiday Closure: July 4th
The Bridge Administration Office and the Meyer Medical Equipment Center will be closed Tuesday, July 4th, in observance of Independence Day.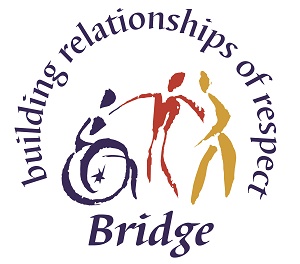 Introducing the Beacon Church Partnership Program
The Beacon Church Partnership Program (BCPP) is an opportunity for local churches to partner with Bridge Disability Ministries. Many of our friends living with disabilities live in isolation. They often lack community,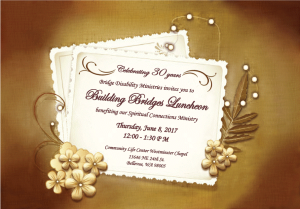 Annual Building Bridges Luncheon: June 8th
Our Building Bridges Luncheon is this week! Register now to join us this Thursday, June 8th, in celebrating 30 years of ministry!