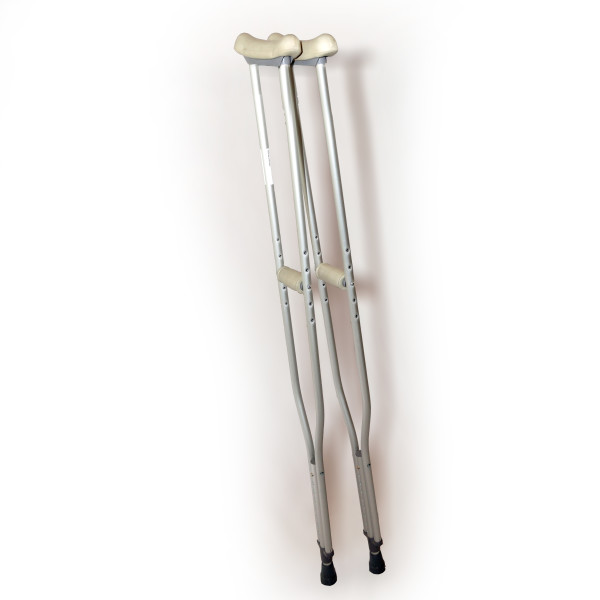 My Cart: 0 items -

$0.00
Crutches
Good Supply
Crutches are often required for rehabilitation, to keep weight off an injured foot, ankle, knee, or leg.
Suggested donation: $10 – $20
Available in different sizes, from 4′ to 6′ 6″
Available in standard and fore-arm models
You do not need to "Request an Item" for equipment that is in "Good Supply."
"Request an Item" only if you need a special size or type that is in limited supply. You can add items to your cart by going "Back to Catalog" to request other items. The Request Item button below loads the item to your cart. Click on the cart (above) to complete your equipment request.