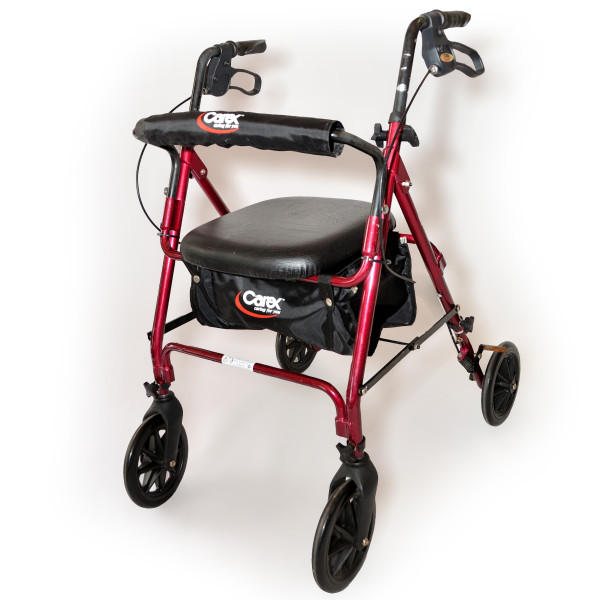 My Cart: 0 items -

$0.00
Four-Wheel Walker
Good Supply
Walking aid with seat so you can rest. Also called rollators.
Suggested donation: $30 – $60
Not a substitute for a transport chair
Basic and heavy-duty available
Please drop by our Meyer Medical Equipment Center during office hours
Please complete a Request Form for extra-wide walkers
You do not need to "Request an Item" for equipment that is in "Good Supply."
"Request an Item" only if you need a special size or type that is in limited supply. You can add items to your cart by going "Back to Catalog" to request other items. The Request Item button below loads the item to your cart. Click on the cart (above) to complete your equipment request.