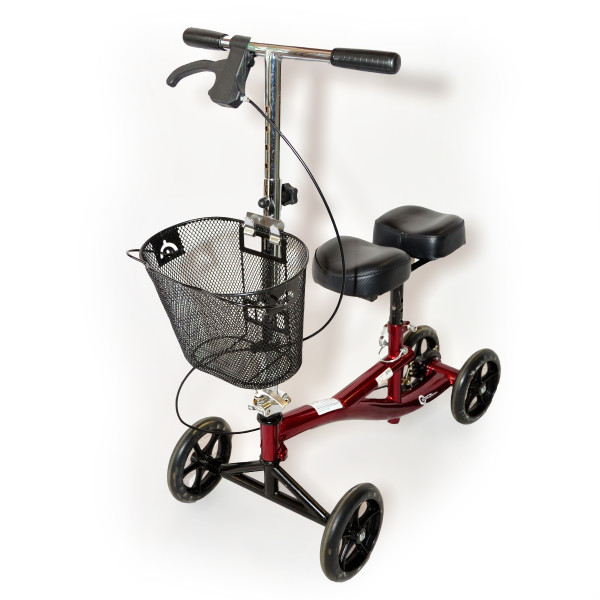 My Cart: 0 items -

$0.00
Knee Walker
Fluctuating Supply
Knee walkers are an alternative to crutches, often used when you are rehabilitating from foot or ankle surgery.
Suggested donation: $80 for three months of use
Adjusts to height
Available in steerable and non-steerable models
Easier than crutches in some cases
Agility required
Because of high demand, we ask for a deposit, which is refundable after equipment is returned
You do not need to "Request an Item" for equipment that is in "Good Supply."
"Request an Item" only if you need a special size or type that is in limited supply. You can add items to your cart by going "Back to Catalog" to request other items. The Request Item button below loads the item to your cart. Click on the cart (above) to complete your equipment request.